History of diamond cutting
Diamond industry grown fast in Holland
In the 16th century, Antwerpen and Amsterdam where major harbors for the direct sea route to India, where diamonds where then found. Due to the inquisition and the religious persecution in Spain, Portugal Germany and Poland, many people fled to Antwerpen and Amsterdam. Here some settled as diamond cutters, a craft which had no guild. In the old Dutch Republic of the 16th and 17th century, economy was booming. This initiated and stimulated the demand for more jewelry and a highly concentrated trade and industry started in the old Dutch harbors of Amsterdam and Antwerpen (now a city in Belgium).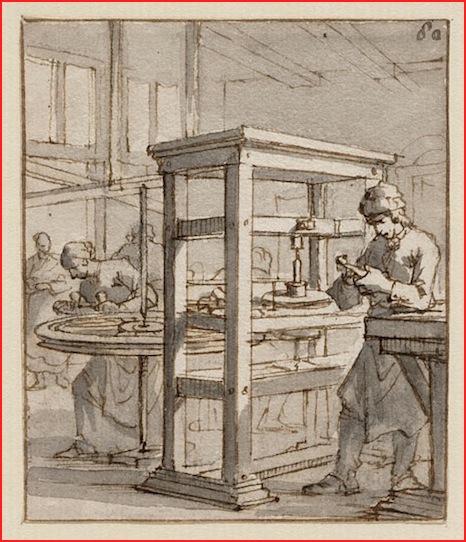 Industry demands higher precision
In the 19th century the industrial revolution pushed technology upwards. By the introduction of all kind of new materials and the higher specification of products and processes, some unique physical properties of diamond were recognized. Diamond also became more used as tool instead as jewel. More and more were needed but as well, a higher quality was demanded. Diamond cutters started to specialize and the first specialized diamond tool companies were founded in the 20th century.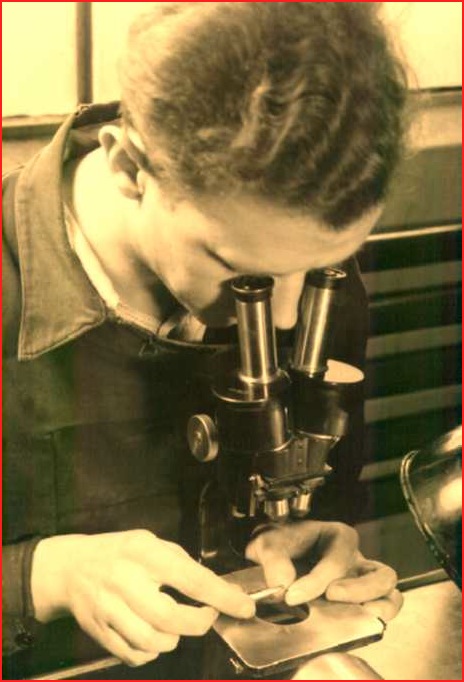 Photograph of Mr. F. van Tongeren, Philips 1946.
Sub Micron Tooling, a young company...but long experience
Working at Philips, Mr. F. van Tongeren was having his profession as a diamond tool maker from 1938 onwards. His son, Mr. N. van Tongeren followed his father foot steps at Philips, and worked at Philips Diamond Tools from 1983-1995. In 1995 Mr. van Tongeren founded Sub Micron Tooling. Here, a 3rd generation from the van Tongeren's family joined the diamond tooling profession.